For the first time in years, the future conduct of research on marijuana's medicinal efficacy will be much easier with an amendment to the 21st Century Cures Act. The Marijuana Pros and Antis in the US House of Representatives have joined forces on a new amendment that would create a new federal sub-category for the plant. The bill also encourages the National Institutes of Health and the Drug Enforcement Administration to work on the research.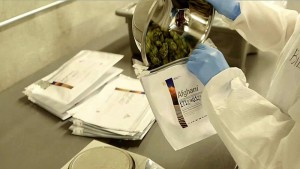 In a statement, Rep Earl Blumenauer (D-Ore.) said that with the increasing usage of medical marijuana, it is important that doctors must understand its efficacy, as well as the risks involved. Rep. Blumenauer and Rep. Sam Farr (D-Calif.), another sponsor of the measure, were supporters of various federal legislations advancing marijuana policy reform.
The amendment is also sponsored by Rep. Morgan Griffith (R-Va.), who supported patients' access to medical marijuana, and Rep. Andy Harris (R-Md.), who previously led an unsuccessful efforts to block recreational marijuana legalization in Washington DC.
Under the Controlled Substances Act, marijuana has been classified as Schedule 1 for decades, alongside heroin and LSD. If the amendment passes, Marijuana would occupy a new Sub-Category called Schedule 1-R.
Marijuana policy reformers praised the measure. Tom Angell, Chairman of the advocacy group Marijuana Majority, said that it's notable that even the most zealous opponents of legalization finally admit that blocking research efforts on marijuana's medical benefits by the federal government is wrong.
The measure is expected to be debated in the House of Representatives later this week.