For the longest time, THC has been mistaken to be the sole mastermind for the wonders brought by cannabis to patients. However, though just a handful, studies have been emerging that prove CBD to be the real good guy in the lot. CBD, just like THC, is a compound found in marijuana.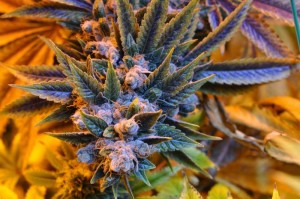 One of the biggest documented miracles of CBD was on a six-year-old girl from Colorado suffering from Dravet Syndrome. Charlotte had been suffering from 25-30 seizures in a day and even up to a gruesome number of 60 seizures on her worst days. As Charlotte dealt with this terrible suffering at such a young age, the parents, heartbreakingly, decided to sign a "do not resuscitate" agreement. Though they signed a DNR and seemed to give up on the battle, Matt, Charlotte's father, gambled one last time to save his daughter's life. They took full advantage of living in a state where medical marijuana was being treated compassionately.
The family managed to get into a clinical trial for CBD. After 15 months of CBD consumption, Charlotte only experienced 3 seizures a month, a great difference from 1,200 seizures/month. This outcome was, and is, considered a huge success, not just to the medical and cannabis industry, but most importantly, to Charlotte's family. She now had a fighting chance to live a more normal life compared to her past condition.