Hemp plant is garnering positive and negative feedbacks. While the negative ones are mainly because of lack of knowledge and confusing it with THC, which can give you a high, the positive feedbacks just keeps piling on. One of the many wonders of this tall variety of Cannabis, that has a low THC level, is its topical use and use in the beauty department.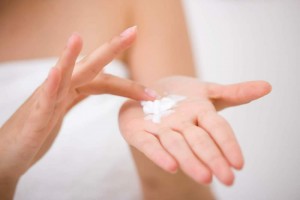 Reasons to start using hemp oil for your skin's health are the following:
Moisturizer – The natural oil produced by our skin is similar to the fats in hemp oil.
Dietary Supplement for Skin Benefit – Hemp oil promotes thinning of blood which helps prevent varicose veins showing on our skin.
Skin Rashes and Acne – The fatty acids present in hemp oil corrects the dehydration and deoxygenation of the skin that can cause dryness, irritation and other conditions. The gamma-linoleic acid helps regulate hormone levels for hormone-related acne outbreaks.
Supplement for Healthy Skin – Rich in Vitamin A and E, with traces of potassium, magnesium, iron, zinc, calcium, and phosphorus, minerals that aid in cardiovascular health and blood flow to the skin. High in oxidants that promote cell repair and prevent cell damage.
Cosmetics and Lotion – Along with the moisturizing properties of the oil, it is also rich in Vitamin D which allows absorption of calcium needed for soft and smooth skin.
Hemp plant operates in the balance of acids our body is operating in as well. That is why it is a good supplement for the nourishment that some parts of our body, whether internally or externally, lack.