In a letter to DOJ Inspector General Michael Horowitz, Rep. Sam Farr (D-Calif) and Rep. Dana Rohrabacher (R-Calif), seek to investigate the Department of Justice's continued crackdown on marijuana patients and providers which they said are in violation of federal law. The legislators said that prosecuting these cases were in direct violation of the prohibition on such expenses established by Rohrabacher-Farr Amendments which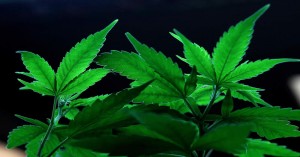 restrains the Justice Department from using funds to undercut state-legal medical marijuana programs.
The Amendment got the support of Congress and eventually incorporated in the final federal spending bill signed into law by President Barack Obama. Despite the provision, however, the DOJ pursue and prosecute individuals and providers involved with medical marijuana in states where it is legal in clear violation of the spirit of the law.
A DOJ source said that the marijuana protection only stops the Department from "impeding the ability of the states to carry out their medical marijuana laws" but the amendment will have no impact on the DOJ's ability to prosecute individuals and entities who are violating the Controlled Substances Act.
In reaction, the legislators believed that the DOJ's interpretation is overstretching the facts since the implementation of the state marijuana program is discharge by individuals and entities as the state authorizes them to do. It was also argued that the continued use of federal funds to inhibit individuals and entities who comply with their state laws is a glaring violation of the amendment.
There are currently 23 states which have legalized medical marijuana and additional 17 states have legalized the medical use of cannabis extracts to treat children with severe epilepsy. Four states and the District of Columbia have legalized recreational marijuana.
The CBS News Poll in 2014 shows that the American public overwhelmingly supports the use of medical marijuana where 86% believed that doctors should be able to prescribe marijuana to their patients.